Our pets are much more to us than companions. They rely on us the same way we rely on them for love, nurturing and care. The food and products we offer at Pet Chef Express Michigan reflect that love in every bite.
We know how special your pet is to you and our food and treats are designed to keep that little friend healthy and happy for all of life's adventures. We know your top priority is to maintain the health of your pet. We provide you with the nutrition to do just that.
We take pride in that we provide only the best products containing premium, top quality, and 100% natural ingredients that can be delivered straight to your front door. Our delivery system helps prevent the emergency runs to the grocery store to grab food that is filled with harsh ingredients and only hurts your little buddy. So, give us a try and experience the Pet Chef difference today!
Why Us? What's the difference?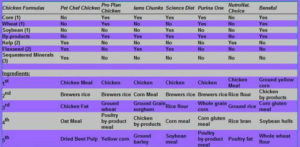 Pet Chef Michigan is a locally (woman) owned business that is part of a national co-op for Pet Chef Express products. We take a lot of pride in providing quality, freshness and good old fashioned professional service.
All Pet Chef formulas are high in protein combined with US sourced grains, seven vegetables, oils and essential vitamins and minerals. There is NO corn, wheat, soy, artificial colors or preservatives. They are naturally preserved with Vitamin E and include Omega 6 and 3 oils for healthy skin and coats. Your pet will love it!
About the Owner, Barb Pitcher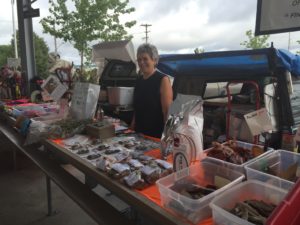 I am an animal lover and a pet parent just like you. I am staff member to four lovely cats, mama cat Sophia (10), her daughter, Tesla, (9), Chip, a 14 lb big boy (8) and Tiga, the bitty baby at 3.
As a concerned consumer, and advocate for wholesome and nutritionally sound lifestyle for myself and my spouse Amy, we seek out foods and supplements that enhance the quality of life and nutrition. Our kitties are family members, and treat them as such, looking for the same quality of ingredients that make up their foods.
I began working with Pet Chef Express in 2010, as a sub distributor, along the lakeshore in Ottawa, Muskegon, Oceana and Newaygo counties. I was impressed with not only the the quality of the product ingredients, and the business practice of 'just in time' manufacturing and assuring the product was fresh made every month. I like fresh food, stands to reason my fur children would also. I am proud to be able to share this with you and your furry family. Your pet will love it, and will experience new vigor, be healthier with fewer vet visits.
In 2013 I bought out the business license and am now the EXCLUSIVE Pet Chef Express distributor in the State of Michigan. I am the regional distributor for Pet Chef Express products with easy, direct home delivery of Super Premium, 100% natural and holistic pet foods and treats for dogs and cats.
Save